Dow biography from 2018
Florian Schattenmann
Vice President
Performance Materials & Coatings R&D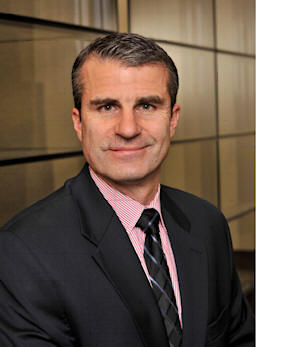 Florian Schattenmann is the Vice President for Performance Materials & Coatings R&D at The Dow Chemical Company, where he oversees innovation across a diverse set of businesses leveraging unique chemistries and advanced technology to drive market-focused product development. Prior to taking on this role, he was the Vice President for Corporate R&D at Dow, where he led a broad portfolio of corporate research programs and world leading innovation capabilities.

Florian joined Dow in 2010 from SulphCo Inc., where he held the position of Vice President and Chief Technology Officer from 2008 to 2010. Prior to joining SulphCo, he was the technology director for GE-Bayer Silicones, a joint venture of General Electric and Bayer AG based in Leverkusen, Germany, and globally for the Silicone Elastomers Business. He continued in that position after the business was acquired by Apollo Management L.P. and renamed Momentive Performance Materials in 2007. Earlier in his career, Florian managed several research laboratories at GE's Global Research Center after starting his career at Colgate Palmolive..

Schattenmann is a certified Six Sigma Master Black Belt, holds 7 U.S. patents and has numerous publications. He serves on the Scientific Advisory Boards for Oakridge National Laboratories Energy and Environmental Sciences Directorates, the Department of Chemistry at University of Wisconsin-Madison and University of Minnesota. He earned his Ph.D. in inorganic chemistry from Massachusetts Institute of Technology, Cambridge, MA and his Diplom Chemiker degree from the Technische Universität München, Munich, Germany.